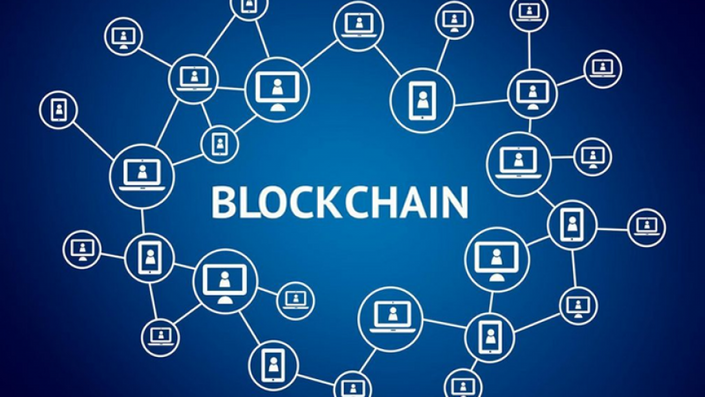 Mastering Blockchain
Learn how to build real world ready blockchain applications-->Nov 01, 2018-->24 Hrs
Blockchain Bootcamp

This instructor led training is a full course on blockchain development. The course is taught by one of the best trainers and experts in industry with 20+ years of experience.

This course is for beginners who want to get started with blockchain and build blockchain apps including smart contracts. The bootcamp starts with the fundamentals of blockchain, distributed systems, and cryptography. Course then covers basics of Solidity programming language and Ethereum platform. In the end, you will build several real-world blockchain applications and smart contracts.

Duration: 4 Weeks (New class starts each month)
Start date: Nov 01, 2018 | Dec 01, 2018 | Jan 01, 2019 | Feb 01, 2019
Time: Sat and Sun, 3 hours a day.
Just In Case: Course will be recorded and available to you online in your account. If you miss a week or two, you can join the same course following month.
Q&A: Instructor will be available for limited Q&A.

Who should take this Blockchain Training Course?

Anybody looking to upgrade their careers and get on the exciting blockchain bandwagon can enroll for this Intellipaat blockchain training course.

What are the prerequisites for learning Blockchain?
Candidates should have at least 1 year of experience in technology.
Good understanding of a programming language.
Candidates should have a basic understanding of HTML, CSS, and JavaScript.
Good to have object-oriented programming knowledge.
Why should you learn Blockchain?

Blockchain is one of the fastest and in-demand technologies. 7 out of 10 large corporations are looking at Blockchain as their next platform. Blockchain demand will grow day by day. This is your time to get ahead of the crowd.

Table of Content

Blockchain Overview
Issues with the current financial system
Introduction to Blockchain
History of Blockchain
Current status of Blockchain
Potential and future of Blockchain
Terminology and Technical foundations
Understanding the Big picture
Distributed Systems
What are Distributed systems
What is peer to peer network
CAP Theorem
What is a Decentralized application (DAPPS and DAO)
What is Distributed ledger
How does Blockchain work
How should Blockchain application be planned
limitations of Blockchain
Consensus and Mining Algorithms
Cryptography Concepts
Cryptography essentials - Concepts
Cryptography essentials - Hashing
Cryptography essentials - Certificates
Cryptography essentials - Asymmetric Encryption
Popular algorithms
How Blockchain uses Cryptography
What is ownership
How does blockchain assigns, protects and verify ownership
Documenting ownership
What are users and accounts
Key and addresses
how to conduct user management
Privacy and anonymity
Ethereum Concepts
What are transactions
What are Blocks
What constitutes a Block header
What constitutes a Block body
What constitutes a Transaction
How are Transactions and Blocks stored
How are Transactions authorized
Blockchain Data structures - Merkle tree
How are blocks chained together
Understanding Forks
Understanding soft forks and hard forks
Dapp Project Introduction
Auction
Token Management
Voting
Solidity Essentials
What is Solidity - A primer
Solidity in details
Writing contracts
Object orientation
Basic Data types
Advance Data types
Variables
Functions
Global variables and functions
Expressions and Control Structures
Modifiers, Events and Error handling
Accepting payments
Fallback functions
Constructors
Logging Debugging
Unit testing
Security Vulnerabilities
Steps to deploy a smart contract
Invoke a function in smart contract
Ethereum Environment
Ganache-CLI
TestRPC
MetaMask
Mist
Remix
Web3
Solc
Truffle
Private Networks
Test Networks
Building a Real-World Blockchain Application
Building Token Management application
Building the web front end
Building Smart Contracts
Deploying smart contracts - advance using Truffle
Connecting Front end to smart contracts
Using Web3 to invoke smart contracts
Dapp Architecture
Possible Dapp architectures
Client side account management
Server side account management
Understanding and using Metamask
Learn Web3
Unit testing
Unit testing of contracts using Javascript
Unit testing of contracts using Solidity
Other Topics
Comparing Ethereum with Neo
Comparing Ethereum with Hyperledger
Understanding ERC tokens in Ethereum
Understanding ERC20 tokens
Building your own ERC20 token on ropsten network
Using Blockchain as a service feature provided by Azure
Your Instructor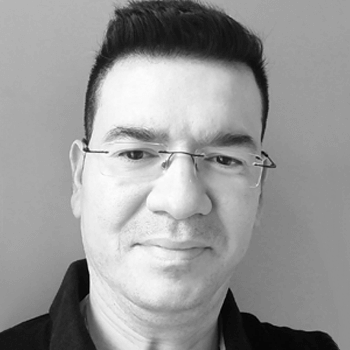 Ritesh Modi is an ex Microsoft Senior Technology Evangelist. He is an Architect, a Senior Evangelist, Cloud Architect, published author, speaker, and a known leader for his contributions towards Datacenter, Azure, Bots, Blockchain, Cognitive services, DevOps, Artificial Intelligence and automation. He has worked on Ethereum and solidity extensively helping and advising startups and companies.
Ritesh regularly speaks on and presents Blockchain, Ethereum, and Solidity to architects, evangelists and has written contracts internally at Microsoft. He has spoken at theTechFest, Air Summit, and meetups on Blockchain and all such emerging technologies. He has authored many books, some of which are written exclusively by him while some books, he has co-authored with the team of experts.